Garden Trends: The design features of this Dancook 1300 Portable Charcoal Kettle barbecue are best characterized by its simple design and many unique details. Perfect for camping, picnics or at home on the balcony!nThe materials used are stainless steel and aluminium and the 6mm grid grill and many built in details guarantees optimum cooking results every time.nThe patented liner in the Dancook 1400 Kettle BBQ collects grease and ashes, and, because the combustion air is pre-heated, the cooking effect is increased by 50%. The advantages are much easier cleaning and a reduction in the amount of charcoal briquettes/fuel usednIn addition, Dancook supplies an extensive range of bbq accessories. The Danes have a long tradition for cooking outdoors. The beautiful nature in Denmark begs you to sit in front of a warming fire, enjoy the fine scents and the good company of friends and family.nDancook is founded on this Danish tradition of cooking outside and they aim to create simple, high quality cookware for the best possible cooking results. Dating back to 1992, they began to develop functional and elegant top quality barbecues. The unique products are manufactured in solid materials in a stylish, contemporary Danish design and ever since they have strived to develop their founding idea of perfection with close cooperation from their customers.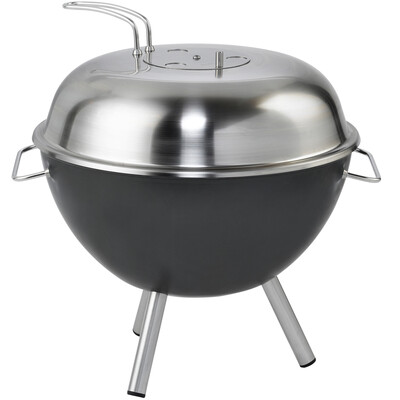 Garden Trends reviews
Voice your opinion! Review Garden Trends now.